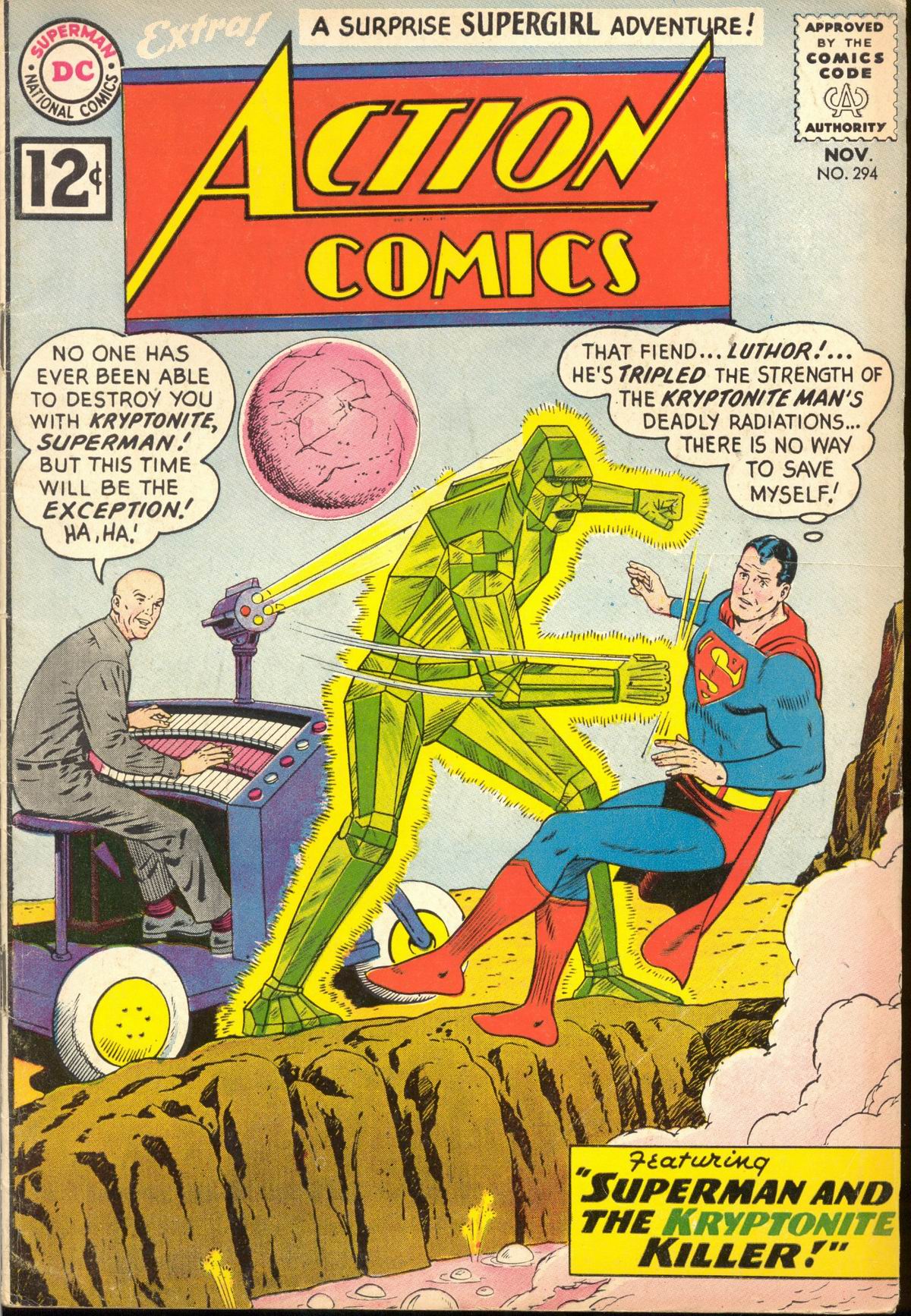 Aw man! Sorry guys, but this is another horse-centric issue. I can't imagine there can be more than 10 or 11 more 'Comet' issues in a row left.

Kara is still moping over her super-stallion (hehe) when she is asked to provide free special effects consult on the set of a new sci-fi movie. Coincidentally enough Comet is starring in the picture along with super-star actress Liz Taylor Gaynor. Supergirl gets jealous because Comet and Liz get along so well. While Supergirl is busy helping make lunch for the crew (what?) Liz and Comet are spending time together. Comet seems very happy being petted by Liz while he eats water lilies (hint, hint).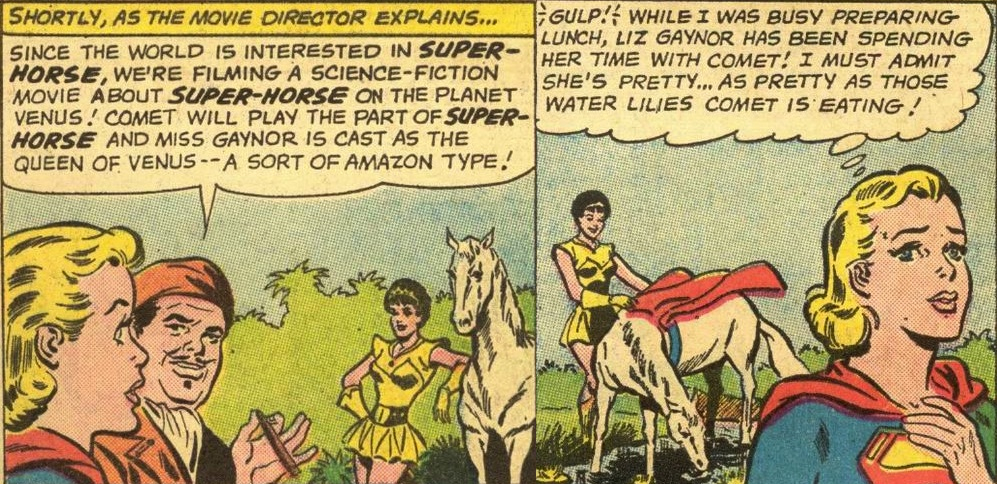 Later on Supergirl looses her powers due to a piece of Kryptonite and falls into quicksand. She calls out to Comet for help but Comet instead helps Liz escape from a hungry alligator. Supergirl escapes the quicksand but is left thinking that Comet doesn't care about her anymore.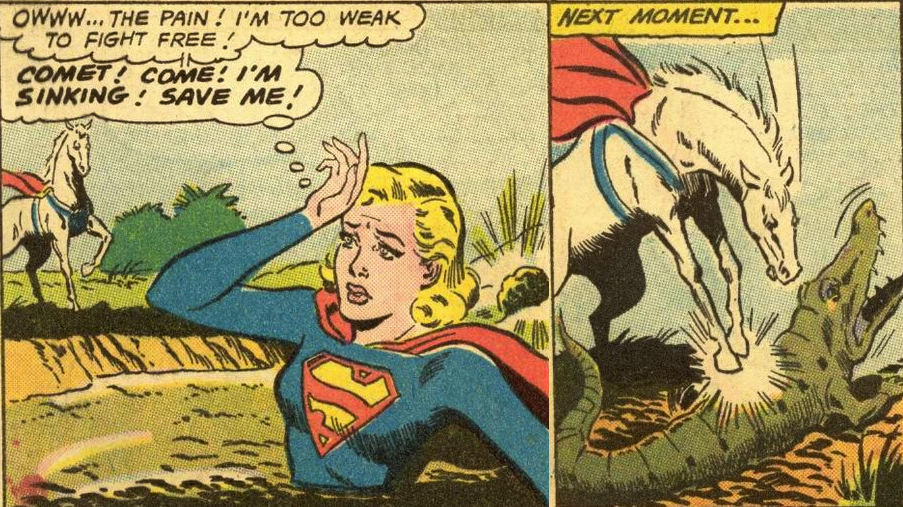 Supergirl then realizes it's not that Comet doesn't care about her anymore but that he has lost his super-powers, including his ability to communicate. Supergirl cries her way to the aptly-named Fortress of Solitude where Superman figures out that Comet has been eating water lilies which cause amnesia. Supergirl tries to help Comet regain his memories but is unsuccessful.
Fake Fact: Horses FREAK OUT when girls take off wigs in front of them.
On my patented Supergirl Wink © scale this issue gets: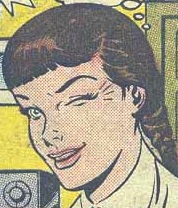 1 Wink
---