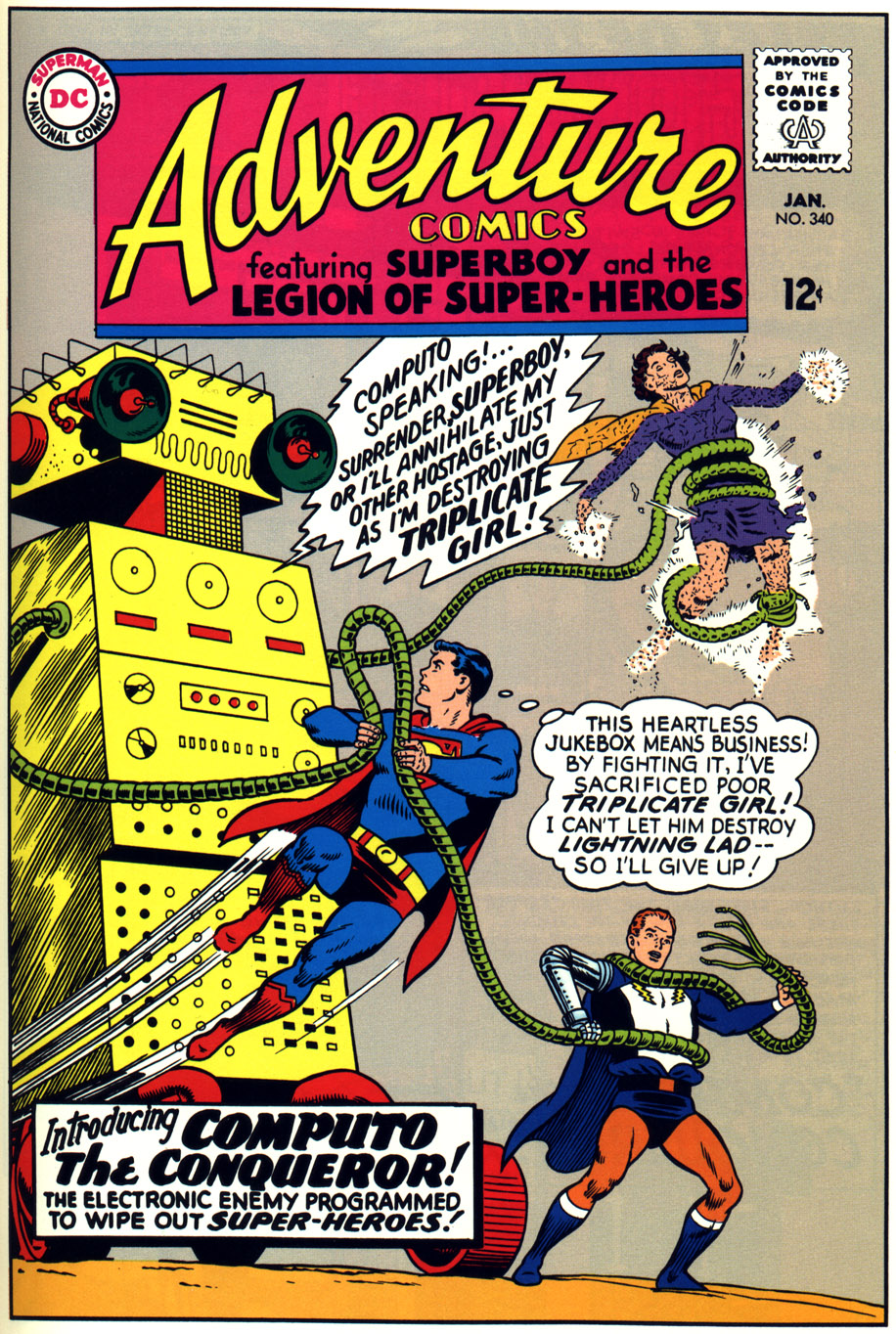 Brainiac 5 constructs the most sophisticated computer he's ever built and names it COMPUTO (not an abbreviation in this version). For some reason he also makes COMPUTO mobile and adds tentacles. COMPUTO is also sentient and by page 4 is totally crazy. Can it get any worse?
Brainiac 5 says he built COMPUTO to help mankind but really he built it because that's just what B5 does. He wanted to build the best computer ever, and if it happens to help mankind well, that's cool too. The thing is, he didn't think of the consequences of building a sentient, mobile computer (with tentacles). He should have at least programed COMPUTO to follow the 3 Laws of Robotics. Brainiac 5′s inability to think about the possible consequences of his actions leads to the death of one-third of Triplicate Girl. COMPUTO is a reflection of Brainiac 5′s worst character traits. I've always felt B5 was one short circuit away from killing his friends. Although he never got that far he did frame Ultra-Boy for murder and tried to destroy the universe.
Here's two different sides to Brainiac 5:
The charmer: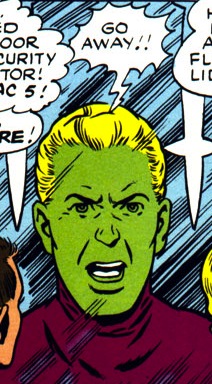 The poet:
Separated at birth?
On my Legion Jerk © scale this issue gets a:
Oh hey, this is a Curt Swan issue. Head over to Swanderful for pal Dale's take on this issue.